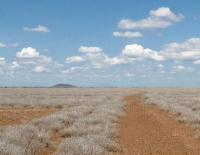 Bowleven has commenced drilling on the Moambe exploration well on the Bomono Permit, onshore Cameroon.
Moambe, the second well in a two well programme, is located just over two kilometres east of the first well, Zingana, and is a previously undrilled Paleocene (Tertiary) three-way dip fault block targeting multiple sands. The well will be drilled to an estimated target depth of circa 1,620 metres MD.
Further petrophysical evaluation on the Zingana discovery well is continuing and as planned the well has been suspended to enable future re-entry and testing.