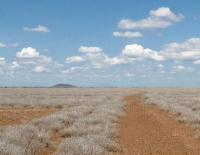 Bowleven says that Zingana, the first well in a two exploration well programme, has been drilled to its planned total depth (TD) and logged.
Hydrocarbons were encountered in the prognosed Paleocene (Tertiary) aged reservoir intervals and detailed log evaluation is being undertaken.
The rig will now be moved to the Moambe well location as planned. Moambe, located just over two kilometres east of Zingana, is a previously undrilled Paleocene (Tertiary) aged robust three-way dip closed fault block. As previously outlined, the intention is to drill, log and evaluate both wells prior to determining any testing plan.
Kevin Hart, Chief Executive, said, 'We are encouraged by the well results to date at Zingana. The evaluation of log and well data acquired at Zingana is continuing and we are now looking forward to drilling the second exploration well in the programme, Moambe.'