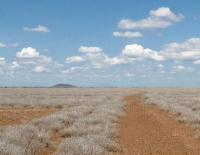 Bowleven has appointed William ('Billy') MacDonald Allan as Non-Executive Director and Chairman Designate with effect from today. Billy will also join the Company's audit, nomination and remuneration committees.
Billy has over 20 years' experience in senior positions within both the industrial and oil services sectors. Until recently Billy was Chairman of ASCO Ltd, an international oil support services Group, having previously held the position of Chief Executive Officer (CEO) for 8 years. Prior to joining ASCO he was Divisional Managing Director at Alfred McAlpine PLC.
It is intended that Billy be appointed Non-Executive Chairman of the Bowleven plc Board with effect from the conclusion of the 2015 Annual General Meeting ('AGM') on 16 December 2015. He is expected to succeed Ronnie Hanna, who will retire from the Bowleven plc Board on conclusion of the AGM, having served as Non-Executive Chairman since 2006.