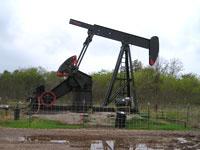 Brinx Resources Ltd. announce that the fifth well of the Oklahoma-2013 multi-well exploration drilling program has begun.
As with previously exploration wells in Phase-1 of this ongoing program, the OK-13-5 exploration well is intended to target multiple potential hydrocarbon pay zones thought to be productive in the area, including the 2nd Wilcox sand, 1st Wilcox sand, Trenton dolomite, Simpson dolomite, Viola limestone, Hunton limestone, Bartlesville sand, and Redfork sand.
The Oklahoma-2013 project is a multi-phase multi-well exploration drill program currently being conducted by Brinx Resources and it partners.