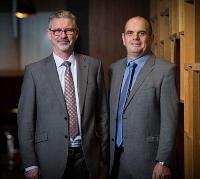 Bureau Veritas (BV) has announced the acquisition of Maritime Assurance & Consulting (MAC). Based in Aberdeen, MAC was established in 2010 and now has 30 employees as well as more than 40 associates. This transaction is in line with BV's recent developments in the North Sea offshore sector, where it has reaffirmed ambition to strengthen its local presence and increase its service provision capabilities for clients in spite of challenging market conditions. MAC's capabilities will be a great enabler to further develop Maritime Assurance services for BV clients worldwide, in particular in the offshore sector.
Commenting on the acquisition, Paul Shrieve, BV Regional CEO North Sea Offshore Operations, says, "We are delighted to welcome the MAC team to the BV family. The team has very quickly established the company as a leading provider in the North Sea and beyond, and this acquisition supports our strategy of strengthening our North Sea presence and extending our scope of services."
MAC's principal market is in offshore oil and gas, in which they hold a number of significant frame agreements with leading operators and service providers. For more than 90 clients worldwide, MAC provides high quality support in Dynamic Positioning Assurance and Consulting, Engineering Assurance and Consulting, Marine Warranty, Marine Assurance and Consulting and Project Assurance and Consulting.
MAC will be operated as a wholly owned subsidiary continuing to provide the continued level of service expected with the existing management team very much continuing in place.
Graeme Reid, MAC Managing Director, adds, "Joining BV, MAC can quickly accelerate its growth through the global footprint of BV, supported with the resources to access this network. This provides growth opportunities for MAC and development opportunities for our employees."