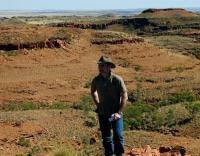 Buru Energy Ltd. (Buru Energy) disclosed that acquisition of the Jackaroo 3D seismic survey in Western Australia was completed Nov. 30.
Acquisition of the survey commenced Oct. 20 after completion of line preparation operations. The completed survey size is some 86.4 square miles (224 square kilometers) and it was completed with no safety or environmental incidents.
The survey is located between the existing Yulleroo and Ungani 3D seismic grids and will join the two grids to give seamless 3D coverage from Yulleroo to Ungani. It covers the currently identified Jackaroo and Praslin prospects and a number of other conventional oil prospects along trend.