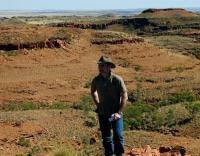 Buru Energy provides the update on drilling operations at the Sunbeam 1 well in EP 129 in Western Australia as at 06:00 hours, Jan. 29 (AWST).
Since the last progress report, the well has been drilled ahead in 8.5 inch (216 millimeter) hole to a measured depth as at 06:00 hours today of 1,863 feet (568 meters). The forward operation is to drill ahead to the first casing point planned at approximately 2,296 feet (700 meters) and run and cement 7 inch (178 millimeter) casing.
The Sunbeam 1 well is located in exploration permit EP 129, and completion of the well will satisfy the Year 4 work commitment on that permit. Buru Energy has a 100 percent equity interest in the well and in EP 129.