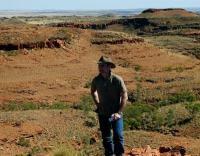 Buru Energy Limited commenced drilling operations on the Sunbeam 1 well at 19:30 hours on 25 January 2015 (AWST) using DDH1 Rig 31.
The Sunbeam 1 well is located in exploration permit EP 129, and completion of the well will satisfy the Year 4 work commitment on that permit.
Buru Energy has a 100% equity interest in the well and in EP 129. The well is located some 85 kilometres south east of Derby and some 18 kilometres south of the Gibb River Road.
The well has a maximum programmed total depth of 1,200 metres and is expected to take some 16 days to drill.