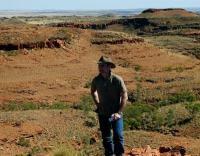 Buru Energy provided the following update on drilling operations at the Sunbeam 1 well in EP 129 in Western Australia as at 06:00 hours, Feb. 9 (AWST).
Since the last report, the well has been drilled ahead in 6.125 inch (155 millimeter) hole to a measured total depth of 3,937 feet (1,200 meters) and wireline logs have been acquired.
The primary objective Grant Formation channel fill sands were encountered as prognosed but did not contain any significant hydrocarbons. The well will now be suspended for possible re-entry and deepening to the underlying Emanuel prospect during the coming dry season.