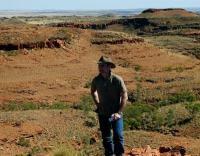 Buru Energy Limited provides the following update on drilling operations at the Ungani 3 well as at 06:00hrs, 17th February 2014 (AWST).
Since the last report the well has been drilled ahead in 216 mm (8 ½ inch) hole to a total depth of 2,383m in the Nullara Formation. The current operation is pulling out of the hole prior to running a full suite of wireline logs over the 8 ½" hole section.
The Ungani 3 well is interpreted to have penetrated the top of the Ungani Dolomite at a measured depth of 2,137 metres, which is currently interpreted to be some 77 metres above the oil/water contact identified in the Ungani 1 and 2 wells in the central part of the Field.