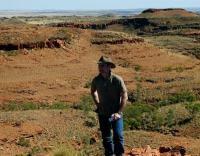 Buru Energy Limited provides the following weekly update on drilling operations at the Ungani 3 well as at 06:00hrs, 6 February 2014 (AWST).
The Ungani 3 well is currently drilling ahead at 2,119 MD metres in 12¼' hole, progress for the week is 99 metres. The slow progress was related to a bit change and conditioning the hole. The forward operation is to continue to drill ahead to tag the top of the Ungani Dolomite at which point the 9?' casing will be set prior to drilling through the Ungani Dolomite primary objective.
Ungani 3 is the first well in the Buru - Mitsubishi Corporation ('MC') 2014 drilling program. Buru and MC each have a 50% equity and contributing interest in the well and the Ungani Field.