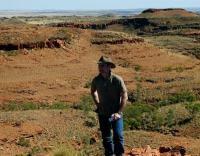 Buru Energy Limited provides the following weekly update on drilling operations at the Ungani 3 well as at 06:00hrs, 30 January 2014 (AWST).
Since the last progress report, the well has been drilled ahead in 311mm (12¼') hole from the intermediate casing point to the current depth of 2,020 metres. The forward operation is to drill ahead to the top of the Ungani Dolomite primary objective.
Ungani 3 is the first well in the Buru - Mitsubishi Corporation ('MC') 2014 drilling program. Buru and MC each have a 50% equity and contributing interest in the well and the Ungani Field. The Ungani 3 well is located in production application STP-PRA-0004 in exploration permit EP 391 some 100 kilometres to the east of Broome. The well location is some fifty kilometres from the Great Northern Highway along the Ungani access road.