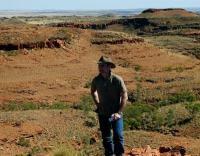 Buru Energy Limited advises that drilling operations on the Ungani 3 well commenced at 17:30hrs on 14 January 2014 (AWST) using the Advanced Energy Services Crusader 405 drilling rig. As at 06:00hrs on 15 January 2014 (AWST) the well was drilling ahead at 103 metres.
Ungani 3 is the first well in the Buru - Mitsubishi Corporation ('MC') 2014 drilling program. Buru and MC each have a 50% equity and contributing interest in the well and the Ungani Field.
The Ungani 3 well is located in production application STP-PRA-0004 in exploration permit EP 391 some 100 kilometres to the east of Broome. The well location is some fifty kilometres from the Great Northern Highway along the Ungani access road.
The well has a programmed total depth of 2,340 metres and is expected to take some 35 days to drill and suspend.