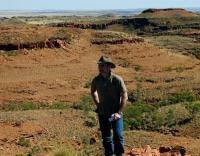 Buru Energy Ltd. provided the following update on the test results of the Ungani North 1 well in the Canning Basin, Western Australia. Since the last report the nitrogen lift operations have been undertaken and these have established fluid influx into the well at relatively low rates.
The fluid recovered to date is indicative of drilling fluid filtrate from the original drilling operations and is therefore not diagnostic as to potential reservoir recovery. These results needs to be fully evaluated before further testing.
Consequently the well will be temporarily suspended while these results are evaluated and a forward program agreed with the Joint Venture. The Ungani North 1 well is located some miles (6 kilometers) north of the Ungani Production Facility.