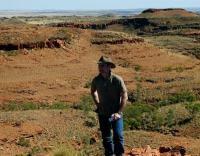 Buru Energy Ltd. provided the following weekly update on drilling operations at the Praslin 1 well as at 06:00 hrs, July 23 (AWST) in Permit EP391 in Western Australia.
Since the last progress report, the well has been drilled ahead in 8.5 inch (216 millimeter) hole to a depth of 3,163 feet (964 meters) as at 06:00 hours today. The forward operation is to drill ahead to the first casing point point and run and cement 7 inch (178 millimeter) casing.
Praslin 1 is located 56 miles (90 kilometers) east of Broome and 9 miles (15 kilometers) west of Buru Energy's producing Ungani oil field. Buru Energy and Mitsubishi Corp. each have a 50 percent equity and contributing interest in the Praslin 1 well and in EP391.