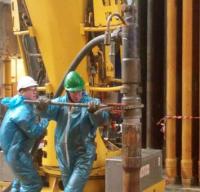 Cairn announces that as part of its long term succession planning, Dr Mike Watts, Deputy CEO, and Jann Brown, Managing Director and CFO will not seek re-election at the AGM on 15 May 2014 and will stand down as Executive Directors of the Company with effect from that date.
Dr Watts and Ms Brown have agreed, during their notice periods, to continue in senior roles and dedicate their time to seeking to resolve the tax position in India.
James Smith will take over the role of Finance Director and will join the Cairn Board as an Executive Director, with effect from the conclusion of the AGM.