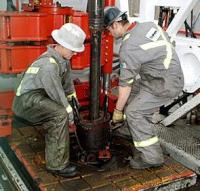 Calmena Energy Services Inc has completed the sale of its Brazil operations, including all of its assets and its wholly owned subsidiary located in Brazil to a private Canadian company for a purchase price of $7.4 million. The sale price is comprised of the settlement of the entire balance owing under Calmena's US dollar term loan of $7.9 million net of cash included in the sale of $0.5 million.
Immediately following this transaction, Calmena borrowings and debt total $27.3 million, comprised of $17.4 million owing on its senior credit facility and $9.9 million owing on its related party credit facility.
The divestiture of the Brazil operations has been undertaken in conjunction with Calmena's previously announced process to explore strategic alternatives. The strategic alternatives process is ongoing and it remains Calmena's intention not to disclose developments with respect to the process unless and until the Board of Directors has approved a specific transaction or otherwise determines that disclosure is necessary or appropriate.