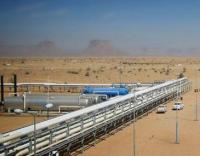 Calvalley Petroleum Inc. says that effective immediately Mr. Ken Stephenson will be retiring from the Board of Calvalley for personal reasons.
The Board of Directors and Chairman Mr. Shimoon wishes to thank Ken for his contributions to the Company as a director over the last eight years. Ken acted as Chairman of the Reserves Committee of the Board and was a member of the Audit Committee. He made a significant contribution to the Board from his many years of experience and knowledge of the industry.
The Board wishes Ken all the best in his retirement from the Board.