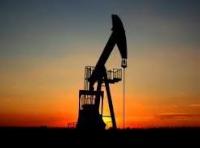 Canacol Energy Ltd. announce the results of the Mono Arana 2 appraisal well located on the VMM2 Exploration and Production Contract in the Middle Magdalena Valley of Colombia.
The Mono Arana 2 appraisal well was spud on December 10, 2013 and Canacols petrophysical analysis of the open hole logs indicates that the well encountered 244 feet measured depth (ft md) of oil pay in 2 conventional sandstone reservoirs within the Tertiary Lisama Formation.
The Mono Arana 2 well was designed to test the oil potential of the Tertiary Basal Lisama sandstone reservoir which production tested approximately 1,043 barrels of oil per day gross in the Mono Arana 1 discovery well located 0.7 kilometers to the north of the Mono Arana 2 well.