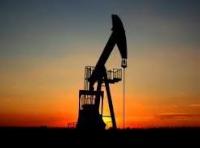 Canacol Energy Ltd. provide the following update concerning its production and main drilling operations. Average net production before royalties for the period July 1 to September 30, 2014 was 13,256 barrels of oil equivalent per day (boepd), which consisted of 9,922 barrels of oil per day (bopd) and 19 million standard cubic feet per day (mmscfpd) (3,334 boepd) of gas. Production for the period July 1 to September 30, 2014, represents an increase of 9% from the previous quarter. The Corporation reiterates its net production guidance of between 13,000 and 14,000 boepd before royalties for calendar 2014.
Drilling Operations on the LLA23 and Esperanza Blocks
On its LLA23 block, the Corporation has completed the drilling of the Labrador 6 well and anticipates completing the drilling of the Tigro 3 well within one week. During the remainder of calendar 2014 the Corporation anticipates drilling two additional development wells and two exploration wells (Maltes 1 and the Pastor 1) subject to the approval of the Agencia Nacional de Hidrocarburos (ANH).