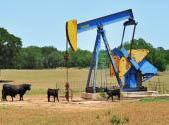 Canamax Energy Ltd. and Powder Mountain Energy Ltd. have completed the acquisition by Canamax of all of the issued and outstanding common shares of Powder by way of a previously announced plan of arrangement under the Business Corporations Act (Alberta).
With the completion of both the Arrangement and the previously announced acquisition of assets in the Grimshaw and Grande Prairie areas of Alberta, Canamax is well positioned as a junior oil and gas company with an undrawn bank credit facility of $21.0 million, estimated cash and working capital of $3 to $4 million, and significant development potential in its core areas of operation.
Business Combination
The Arrangement was approved at the special meeting of the shareholders of Powder held on July 29, 2015 by over 99% of the votes cast by the Powder shareholders present in person or represented by proxy. Final approval of the Arrangement was received from the Court of Queen's Bench of Alberta on July 30, 2015.