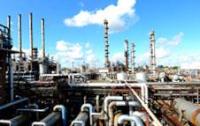 Cape announces new contract win in Papua New GuineaCape is pleased to announce the award of a new contract for its subsidiary, Cape Papua New Guinea Limited ("Cape PNG"). The contract was awarded by Oil Search (PNG) Limited ("Oil Search"), an oil and gas exploration and production company that has been operating in Papua New Guinea since 1929.
The scope of work encompasses a full suite of Cape's services on the Kumul Marine Terminal, offshore Papua New Guinea. The contract will last for seven months, commencing imminently and should conclude by the end of the calendar year.
This contract represents the latest collaboration between Cape PNG and Oil Search and further extends a relationship between the two companies. Oil Search, which operates all of PNG's currently producing oil fields and is a joint venture partner in the $US19 billion PNG LNG Project, has been using Cape PNG's services to provide labour and equipment to support maintenance of onshore assets and facilities for over two years.