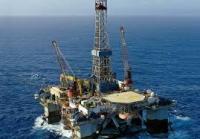 Carnarvon Petroleum Limited is pleased to provide shareholders with the following update in relation to the L44/43 and L33/43 Concessions in Thailand, in which Carnarvon holds a 20% interest.
As of 18 June 2014, the drill rig has arrived on site and is now in the process of drilling the surface conductor.
The first well in this campaign is the L33-5A well, which was identified from 3D seismic data acquired in 2013 in the L33/43 Concession.L33-5A is a deviated exploration well located to the southwest of the L33 production area.