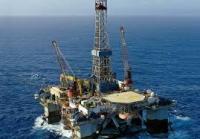 Carnarvon Petroleum Limited says that condensate rich gas from the well using wireline logging tools, as advised by the operator of the Roc-1 well, Quadrant Energy.
Wireline logging over the interval from 4,380 metres to 4,420 metres has confirmed reservoir quality sands with net hydrocarbon interval of 10 metres from the gross 40 metre sand column.
Pressure testing has confirmed at least three discrete hydrocarbon columns in the section from 4,380 metres to 4,420 metres.
Formation fluid sampling has confirmed a liquids rich gas with a condensate ratio of 20 to 40 barrels per million cubic feet being evaluated at the rig site using downhole instruments. The fluid type will be confirmed in laboratory testing once the sample bottles are dispatched from the rig.