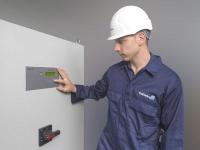 Cathelco is supplying corrosion protection systems for the second stage of the Filanovsky project in the Caspian Sea where Lukoil are extracting oil and gas in the Russian sector.
The impressed current cathodic protection (ICCP) systems have been designed to operate in the rigorous conditions of the Filanovsky field where sea ice is often experienced for more than 150 days of the year.
One of the systems will protect the foundations of an ice-resistant stationary platform No 2 (IRP-2) which will be used to drill 15 directional wells with horizontal borehole completions, comprising nine production wells and six injectors.