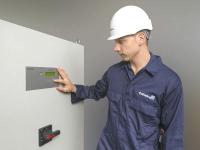 Cathelco have won orders to supply hull corrosion protection systems for three FPSOs. Two of the systems are being supplied to MODEC, whilst the third will be installed by Sembcorp Marine's Jurong yard in Singapore.
The FPSO Cidade de Campos dos Goyatacazes is being built by MODEC for deployment off Brazil by Petronas. It will be capable of processing 150,000 barrels of crude oil per day, 176 million cubic feet of gas, and have a storage capacity of 1.6 million barrels. Due for delivery in late 2017, it will be positioned in the Campos Basin, 125 kilometres from Macae.
To protect the vessel against corrosion, Cathelco will be supplying an impressed current cathodic protection (ICCP) system which will safeguard the hull over an operational life of 20 years.