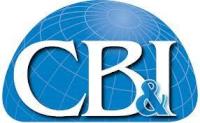 CB&I has been awarded a contract by Polski Koncern Naftowy Orlen S.A. (PKN) for the license and engineering design of a new on-purpose propylene production unit to be located in Plock, Poland.
The unit will use CB&I's proprietary Olefins Conversion Technology (OCT) to produce 100,000 metric tons per annum (MTA) of propylene to be used internally. Feedstock for the unit will be sourced from PKN's Plock Refinery and Petrochemical Complex.
"As evidenced by this latest technology award, when producers want to make additional polymer grade propylene, they use CB&I's broad range of propylene producing technologies such as the Olefins Conversion Technology," said Daniel McCarthy, President of CB&I's Technology operating group.