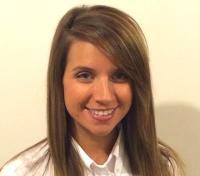 Felicity Hepworth has joined the Centek group as sales representative for Australia and New Zealand. Felicity comes to Centek from Halliburton where she was a Cementing Field Engineer.
"As a cementing engineer at Halliburton, I gained an in-depth understanding of cementing and the importance of centralization as a key component in achieving a strong cement bond, said Felicity. "I was also exposed to Centek and recognised the quality of the products - it is a centralizer I am happy to promote."
This is an exciting opportunity, continued Felicity. I am responsible for developing contact with new and existing customers, keeping them up to date with product developments, and providing centralization solutions for their wells.