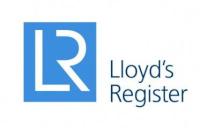 Lloyd's Register Energy is challenging oil and gas companies to re-think their approach to safety, performance and technical innovation to secure the world's changing energy supply in a sustainable way, from reservoir and refinery to beyond.
Duco de Haan, Lloyd's Register Energy's SVP of Commercial Development, said: "With a changing energy mix and increased challenges around innovative drilling techniques, the industry cannot afford to be complacent when it comes to safety."
The compliance, integrity and specialist risk consultancy services group says industry must adapt to anticipated future market and technology developments, but that it must not lose sight of safety.
"All stakeholders across America and Canada have a responsibility and interest to assure the safety and reliability of new, 'cleaner' and more sustainable energy sources, to meet with increasing energy demands and government targets worldwide for reducing carbon emissions," said de Haan.