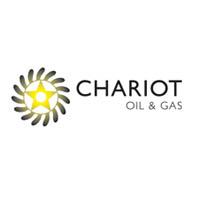 Chariot Oil & Gas Limited, the Atlantic margins focused oil and gas exploration company, provides a pre-close operational update.
During the year, the Company has adhered to its strategy of managing risk and applying capital discipline whilst continuing to develop and mature its portfolio of high potential assets. In doing this, it continues to work towards its goal of creating transformational stakeholder value through the discovery of material accumulations of hydrocarbons.
Partnering
In keeping with Chariot's aim to manage risk through leveraged partnerships, the Company recovered US$26 million for the 3D seismic and other back costs on its Mauritanian licence, Block C-19, through partnering with Cairn Energy Plc. This partnership, in which Chariot has maintained operatorship, has not only reduced the Company's risk exposure in the licence but has also provided third party validation of the asset whilst ensuring that the Company holds sufficient equity (55%) to retain material upside following a further partnering process for drilling. The partnership received the final PSDM of its 3,500km2 3D seismic programme in December 2013 and will be interpreting the data throughout Q1 2014. A resource update will follow in Q2 2014, concurrent with the opening of a dataroom to secure a further farm-out on this asset.