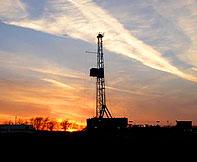 Chestnut Exploration & Production, Inc. has completed drilling, logging and casing the Cherokee #1 joint venture well in Cherokee County, Texas.
This is the first well the company has drilled on the lease since closing its lease acquisition fund in October, which doubled the company's acreage. Cherokee #1 successfully tested for natural gas in the Pettet-Travis Peak formation in East Texas at a total vertical depth of 10,800 feet.
Chestnut Exploration & Production is completing the well for production and predicts the Cherokee #1 will initially produce between 2,500 and 5,000 million cubic feet of natural gas per day and ultimately recover more than 4.5 billion cubic feet of natural gas. The leased prospect area also supports the potential for an additional five offset Travis Peak wells and four horizontal Pettet wells.