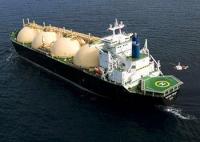 Chevron Corporation says that its Australian subsidiaries have signed binding long-term Sales and Purchase Agreements (SPAs) with Tohoku Electric Power Company, Inc. (Tohoku) to supply liquefied natural gas (LNG) from the Chevron-operated Wheatstone Project in Western Australia.
Under the agreements, Chevron subsidiaries, together with subsidiaries of Apache Energy and Kuwait Foreign Petroleum Exploration Company, will supply Tohoku with 0.9 million tonnes per annum of LNG for up to 20 years.
Joe Geagea, president, Chevron Gas and Midstream, said, "These agreements with Tohoku create a new partnership between our companies and demonstrate the benefits of buyers and sellers working together to ensure supply is brought to the market to meet growing LNG demand."