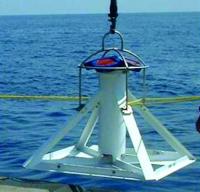 Chevron Corporation announced a $39.8 billion capital and exploratory investment program for 2014. Included in the 2014 program are $4.8 billion of planned expenditures by affiliates, which do not require cash outlays by Chevron.
The 2014 budget is approximately $2 billion lower than expected total investments for 2013. For the current year, total investments are estimated at $42 billion, including expenditures of approximately $4 billion for major resource acquisitions not included in the original budget.
"We expect 2013 will be a relative peak year for investments, as we completed several attractive resource acquisitions. We also anticipate 2014 will represent the peak year for spending on our Australian LNG projects as we move them closer to first production. Overall, we have an attractive portfolio of investment opportunities which we will continue to fund in a disciplined fashion to grow value and shareholder distributions," said Chairman and CEO John Watson.
Approximately 90 percent of the 2014 spending program is budgeted for upstream crude oil and natural gas exploration and production projects. Another 8 percent is associated with the company's downstream businesses that manufacture, transport and sell gasoline, diesel fuel and other refined products, fuel and lubricant additives, and petrochemicals.