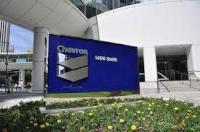 Chevron Corporation's wholly owned subsidiary Chevron Global Energy Inc. has entered into an underwriting agreement for the sale of its 50 percent shareholding in Caltex Australia Limited (CAL).
It is expected that these shares will be sold to a broad range of Australian and global equity market institutional investors.
"This transaction reflects Chevron's commitment to regularly review our portfolio and generate cash to support our long-term priorities. It is aligned with our previously announced asset sales commitment," said Michael Wirth, executive vice president, Downstream and Chemicals. "We appreciate the strong performance of Caltex Australia over the many years we've been a shareholder, and look forward to a mutually beneficial supply and brand relationship for many years to come."