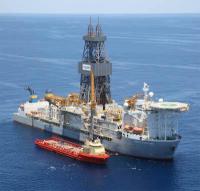 Chevron Corporation named Jeanette L. Ourada as corporate vice president and comptroller effective April 1. Ourada succeeds Matthew J. Foehr, who will retire from the company March 31 after 33 years of outstanding service.
In her new role Ourada will lead corporatewide accounting, financial reporting and analysis, and internal controls. Additionally she will oversee Finance Shared Services, the organization she has led since July 2013.
"Jeanette has proved to be an effective and versatile leader," said John Watson, Chevron's chairman and chief executive officer. "The breadth of her financial experience, both inside and outside the energy sector, makes Jeanette ideally qualified to assume this important leadership role within our global finance organization."
Since joining Chevron as part of the Unocal acquisition in 2005, Ourada, 49, has held a series of leadership roles within the finance organization. Before assuming her current role as the general manager of Finance Shared Services, Ourada served as assistant treasurer, operating company support and intercompany financing. From 2009 to 2012 she was general manager of investor relations. From 2007 to 2009 Ourada was general manager of finance for Chevron's Asia South Business Unit in Bangkok, Thailand. From 2005 to 2007 she was responsible for Chevron International Exploration and Production Company's forecasting and reporting group. Earlier Ourada held positions at Atlantic Richfield, Universal Studios and Weyerhaeuser.