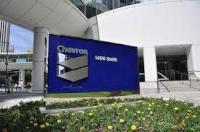 Chevron Corporation reported a loss of $588 million ($0.31 per share – diluted) for fourth quarter 2015, compared with earnings of $3.5 billion ($1.85 per share – diluted) in the 2014 fourth quarter.
Foreign currency effects increased earnings in the 2015 quarter by $46 million, compared with an increase of $432 million a year earlier.
Sales and other operating revenues in fourth quarter 2015 were $28 billion, compared to $42 billion in the year-ago period.