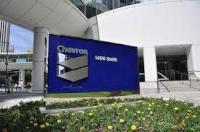 Chevron USA and BNP Paribas agreed recently in District Court in Texas to turn over documents and correspondence between the two companies and other entities to the Nigerian oil company that has sued Chevron over the sale of three oil mining leases in the Niger Delta.
The agreement came during a hearing April 27 in a lawsuit filed in Houston by Brittania-U Nigeria Limited. In the lawsuit, Brittania-U accuses Amni International Petroleum Development Company Limited, Belema Oil Producing Limited and other entities of 'tortious interference' for allegedly raising questions about Brittania-U's ability to pay for the leases during a bidding process two years ago. Chevron and BNP are not defendants in the Houston lawsuit. However, Brittania-U's lawyers subpoenaed their records believing they contain evidence relevant to the case, officials said.
Brittania-U filed suit in federal court in Nigeria in December 2013 accusing Chevron Nigeria Limited, Chevron USA. and its partners of breach of bid arrangement in the sale of the oil mining leases. Brittania-U is asking that Chevron be compelled to finalize the sale or pay $11 billion in damages.