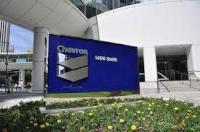 Chevron Marine Lubricants' 100BN cylinder oil, Taro Special HT 100, offers ship owners the ability to meet the latest emissions standards, and has now received approval for its use in another key engine range – products made by Winterthur Gas & Diesel Ltd. (formerly Wärtsilä Switzerland Ltd.).
A latest-generation Wärtsilä engine has satisfactorily completed a 4,000-hour shipboard testing programme conducted by Chevron and reviewed by the OEM. After examining the results for the Wärtsilä 8RT-flex82T engine and analysis of samples of the lubricating oil, Winterthur Gas & Diesel Ltd has now issued a full No Objection Letter (NOL) covering the use of the lubricant.
This approval allows the use of Taro Special HT 100 oil in Wärtsilä RTA, RT-flex and W-X engines as well as in Sulzer 2-stroke engines operating on fuels with sulphur contents in the range of 2.0 to 3.5% on a continuous basis.