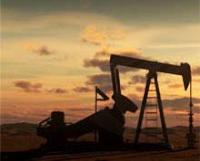 Chinook Energy Inc. declares the voting results from its annual and special meeting of shareholders held on May 12, 2015. A total of 147,610,303 common shares, representing approximately 67% of Chinook's issued and outstanding shares, were represented in person or by proxy at the meeting.
The following nominees were elected as directors of Chinook for the ensuing year: •Jill T. Angevine •Donald F. Archibald •Matthew J. Brister •Stuart G. Clark •Robert C. Cook •Robert J. Herdman •Robert J. Iverach •P. Grant Wierzba
In addition, all other resolutions presented at the meeting were approved by Chinook's shareholders, including the approval of the amendment to Chinook's articles to increase the maximum number of directors from seven to ten and the appointment of KPMG LLP as auditors.