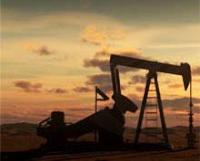 Chinook Energy Inc. has positive working capital of approximately $75 million and is undrawn on its $125 million credit facility following the recent dispositions of its Karr and Gilby properties. Chinook also announced a decrease in its 2015 capital program as a result of significantly weaker commodity prices since announcing its original program on October 29, 2014.
Chinook's original program targeted $135 million in capital expenditures with projected 2015 average production growth of approximately 33 percent over 2014 volumes. Chinook has reduced its 2015 capital program to approximately $45 million to maintain its strong balance sheet and capital flexibility through 2015.
Approximately $25.5 million of capital expenditures will be spent in the first quarter of 2015 and approximately $8.6 million in the second quarter. In addition, Chinook will shut-in approximately 300 to 500 boe/d of lower netback production in 2015.