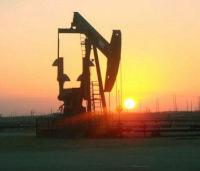 Circle Oil has made a significant gas discovery following the preliminary results of drilling of the well KSR-12 in the Sebou Permit, onshore Morocco.
The well is located within the central area of the Sebou Permit, about 1.2 kilometres to the south-west of the KSR gas gathering station. The well was drilled to a TD of 1,980 metres MD. Gas shows, which were confirmed by wireline logging, were encountered at two different levels within the objective Hoot sands.
The net gas pay encountered in the well from wireline log analysis is 19.5 metres in the main target Intra Hoot sands and 1 metre in the Upper Hoot. This is greater than pre-drill sand thickness expectation. Pressure testing showed that the Upper and Intra Hoot sands are not connected to the Hoot sands in the other nearby KSR wells.