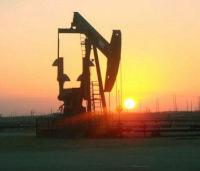 Circle Oil is pleased to provide an update on the progress of the Ksiri West–A (KSR-A) exploration well on the Sebou Permit, onshore Morocco.
The KSR-A well, located within the Ksiri Central production concession of the Sebou permit, reached a TD of 1,890 metres MD on 19 September 2015. Prospective gas zones were logged, and a completion string installed in preparation for well testing and then connection to existing production facilities.
The KSR-A well has been tested using a slick-line unit following the release of the rig. The primary Main Hoot target interval was perforated from 1,817.9 to 1,826.7 metres MD and flowed gas at a maximum rate of 8.0MMscf/d on a 24/64" choke.