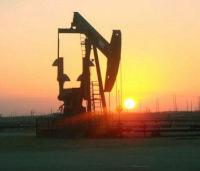 Circle Oil Plc provides the following information on the progress of the ANS-2 exploration well on the Lalla Mimouna permit, onshore Morocco.
ANS-2 was the second well drilled by Circle on the Lalla Mimouna permit, following the successful LAM-1 well. The ANS-2 well targeted the Miocene sands and the TD of the well, at 1,070 metres MD, was reached on 29 June 2015.
Although the well encountered gas shows whilst drilling at the targeted depth, the interpretation of wireline logs indicates that the reservoir quality encountered in the well has not met the Company's pre-drill estimates. Therefore the well has been suspended pending further analysis of all the data before a decision is made on whether or not to complete the well.
The rig is now being mobilised to drill the NFA-1 exploration well, the third well of our drilling campaign on Lalla Mimouna. The NFA-1 structure is located in the southern part of the Lalla Mimouna Nord Permit and is a downthrown location along the North-South trending Menadra fault in the south-eastern area of the Lalla Mimouna 3D survey. The well is targeting two potentially gas-bearing zones in the Miocene sands.