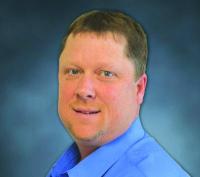 Circulation Solutions, LLC, a products company specializing in lost circulation issues, has appointed Jerry Beeson as VP of sales.
Beeson will manage the sales team and lead the company's sales and business development initiatives.
Beeson has 15 years of drilling and completions experience, with 10 years focused within corporate oil and gas sales. He is a member of the Oilfield Christian Fellowship.
"We are pleased to add Jerry to our team, and I look forward to seeing the quality of work he will produce for our sales and business development departments," said Josh Nelson, Circulation Solutions' managing partner. "His extensive experience within the oil and gas industry coupled with his drive for success and high ethics made him the right choice for Circulation Solutions."