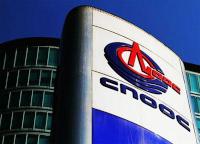 CNOOC Limited has commenced production from its Panyu 34-1/35-1/35-2 project.
Panyu 34-1/35-1/35-2 project is located in the Pearl River Mouth Basin of the South China Sea with the water depth in the range of 195-338 meters. The project consists of three gas fields, namely Panyu 34-1, Panyu 35-1 and Panyu35-2.
The main production facilities include one comprehensive platform, two sets of underwater production system and 13 producing wells. There are currently two wells producing approximately 21 million cubic feet of natural gas per day. The project is expected to reach its ODP designed peak production of approximately 150 million cubic feet per day in 2015.
Panyu 34-1/35-1/35-2 is an independent project in which the Company holds 100% interest.