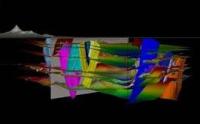 Paradigm announced that Mexico seismic services company COMESA has incorporated the full Paradigm software suite for seismic processing & imaging, interpretation & modeling, and reservoir characterization, including GeoDepth®, SeisEarth® and Geolog®.
The transaction, part of continued Paradigm growth in Latin America, sets the stage for future collaboration with companies like COMESA that are rapidly expanding their exploration and production operations in the region.
COMESA will incorporate the software into its service offerings for clients in Mexico and its expansion into other Latin America countries, including Bolivia, Colombia and Peru, as well as the South Texas Eagle Ford Shale.