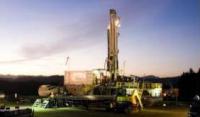 Coal seam gas explorer Comet Ridge Limited has commenced drilling operations at the Turkey's Nest 1 well, at its ATP 337P Mahalo asset in Queensland's Bowen Basin, on Sunday 17 February 2013.
Turkey's Nest 1 is the second step-out core hole to be drilled following the recent drilling of pilot production wells in the Mira field. Turkey's Nest 1 is located approximately 5 km southwest of the Mahalo field pilot wells and is approximately 265 km west of Gladstone in central Queensland.
The well is expected to reach a total depth of approximately 420 metres.
Turkey's Nest 1 will be cored through the reservoir section and is being drilled to further extend the area available for booking reserves in the Mahalo block.