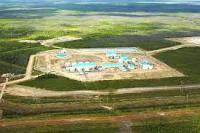 Connacher Oil and Gas Limited says that in light of the current low commodity price environment, the Company will accelerate planned maintenance at Great Divide.
The Company plans to reduce output over the next couple of months by approximately 3,000 barrels of bitumen per day as this work progresses.
The Company will advise if further production decreases become necessary.