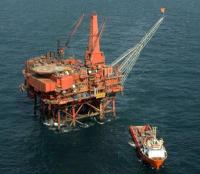 CNR International has taken a significant step towards the decomissioning of its Murchison platform with the award of one of the project's major contracts.
The Heerema-AF Consortium – comprising Heerema Marine Contractors Nederland SE and AF Decom Offshore U.K. Limited (AF Gruppen ASA's wholly owned subsidiary) - has signed a contract with CNR International (U.K) Limited (CNRI) for the removal and disposal of the North Sea installation.
The Murchison oil field straddles the UK/Norway median line, with the platform located east of the Shetland Islands on the UK Continental Shelf. Murchison, one of the largest steel jacket platforms in the North Sea, was installed in 1980 and finally ceased production in February 2014.
The award covers a major contract for engineering, preparation, removal and disposal (EPRD) of both the topsides and jacket structure – with a total weight of approximately 37,000 tonnes. The contract assumes commencement of the engineering work in 2014. Offshore work will commence in early 2016 with the removal and final disposal work continuing until 2020.