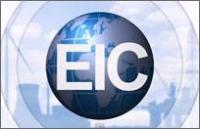 The number of major contract awards across the global oil and gas industry has steadily declined during the last quarter (Q4: Oct-Dec 2014), dropping to 117 contract awards, a 22% decrease compared to 150 in Q3 2014, but on par with the 118 contracts awarded in Q4 2013, according to the EIC Monitor quarterly report from the Energy Industries Council (EIC).
Upstream Contracting Activity in Q4 2014
In Q4 2014, a total of 64 major contracts (EPC (Engineering, Procurement & Construction), FEED (Front End Engineering Design) and Subsea/SURF (Subsea, Umbilicals, Risers & Flowlines)) were awarded across 53 upstream developments, rising 42% from 45 awards in Q3 2014 and compared to 40 awards in Q4 2013. A total of 33 EPC contracts, 6 FEED contracts and 25 Subsea/SURF contracts were awarded.
EPC Activity
The UK and Malaysia have been hotspots of activity, accounting for 10 EPC contracts across 10 different upstream developments. In the UK, Heerema secured two EPC contracts, one to build the wellhead platform for Maersk Oil's Culzean HP/HT development in the Central North Sea, which is set to benefit from the new ultra High Pressure, High Temperature cluster area allowance announced by the UK Government in December 2014. The other contract is to carry out the Murchison Field Decommissioning work in the East of Shetland Basin. Also in the East of Shetland Basin, Aker Solutions and Technip were appointed to carry out EPC work on the Mariner and Kraken Heavy Oil Fields respectively.
In Malaysia, state-owned oil company Petronas has awarded two contracts to Malaysia Marine & Heavy Engineering (MMHE) to build wellhead platforms and jackets for both the Bergading Gas and the Besar Gas Field developments, located offshore Terengganu. Petronas also awarded EPC contracts to SapuraKencana Petroleum for fabrication of topsides on the Angsi CEOR project in the South China Sea, and for two wellhead platforms on the Tukau Timur Gas Field, offshore Sarawak.
A further two contracts were awarded for EPC work on Ophir Production's Ophir Oil Field, offshore Terengganu, and EnQuest's Tanjong Baram Oil Field, offshore Sarawak.